Jaune Toujours + Bal Moderne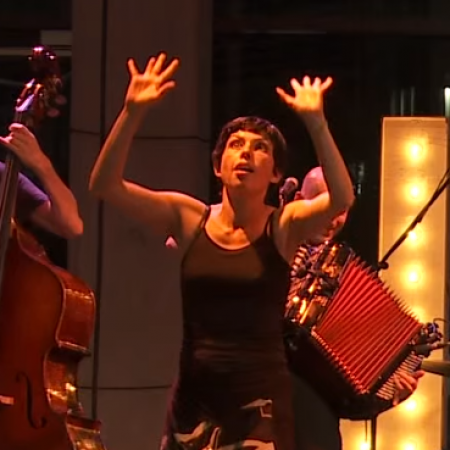 Maria-Clara Villa-Lobos created a Bal Moderne choreography on Jaune Toujours' Ici Bruxelles. In 2010, thousands of people in 12 cities danced to it at the same time, at the start of the Belgian presidency of the European Union. Lateron, Maria-Clara created a choreography on the song Hop On. The choreographies are regulary practised in Bal Moderne workshops; now and then, Jaune Toujours performs the songs live with Bal Moderne dancers on, and with dance enthusiasts in front of the stage.
20Sth - Collector's album - Singles & Extras
20sth, the collector's album, comes as a hardcover booklet with 2 cd's : all Jaune Toujours singles on one cd next to extra's on another one, with plenty of previously unreleased tracks, such as live recordings featuring the Bravo Big Band (2015), the remastered debute-EP O (1998) and even a "punky" demo from an early Jaune Toujours-constellation. All well illustrated with pictures from the Jaune Toujours history, from the early days 'till now.